Our Technology
FINSEC utilises state of the art technology that ensures easy access, convenience and security to investors, market participants and securities issuers. The technology is developed, deployed and supported by Escrow Group.
Investors enjoy trading on FINSEC using the C-TRADE technology. C-TRADE is a comprehensive suite of mobile and internet-based products designed to harness and promote participation of every type of investor from the smallest retail to the largest institutions in capital markets. The platform is available via Web, USSD and Mobile App (Android and iOS).
The GEM Portal facilitates both the demand and supply sides of capital raising. The Portal is seamlessly integrated with other data sources such as banks, microfinance institutions, credit bureaus and Mobile Money Operators for independent provision and verification of KYC and financial information on the applicant enterprises. Financiers can utilize the platform to cherry pick businesses that they want to invest in.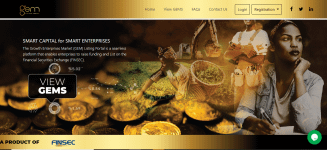 FINSEC utilises the Derivatives Market Technology (DMT) that facilitates the issuance; pricing; writing; listing; trading; settlement and risk management of derivatives contracts. This  market is fully automated with Derivatives Market Technology to ensure simplicity, efficiency and convenience.
FINSEC provides the technology infrastructure of Commodity Markets that ensure safe, secure , convenient trading and financing of commodities. The technology comprises an Electronic Warehouse Receipt System, Spot Market Trading Platform; and a Clearing; Settlement and Delivery platform for commodities. For convenient user access for investors, buyers and/or even producers the platform has online, USSD & mobile App platforms that enables self-service activities.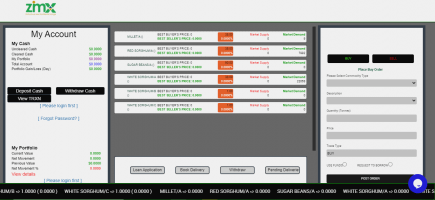 Efficiency. Security. Convenience.